Today 29th of Nov 2021
Many clouds in the North, more sun in the South: Cold and strong northerly upper level flow will determine the weather conditions.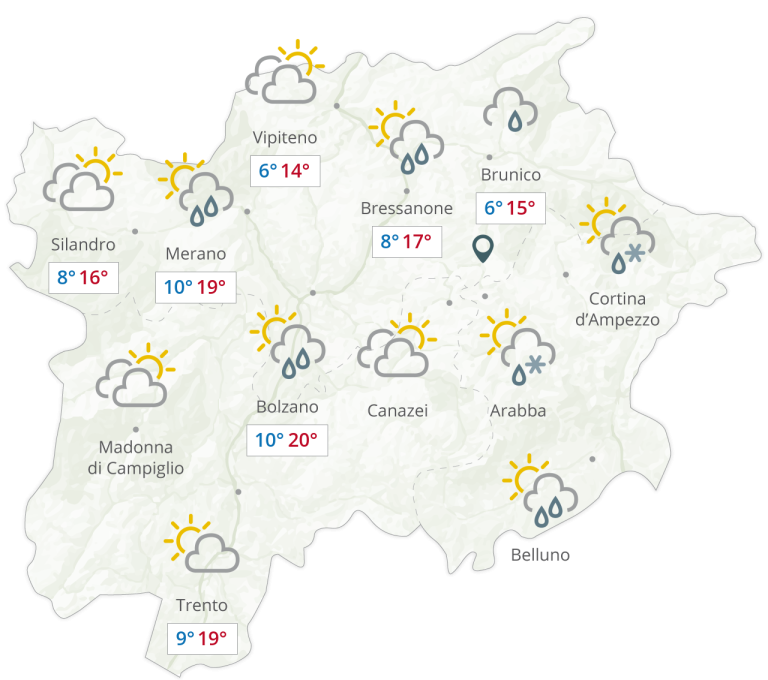 The weather
Sunny conditions in the South with more clouds and some snow showers in the North. Maximum temperatures between 0° and 7°.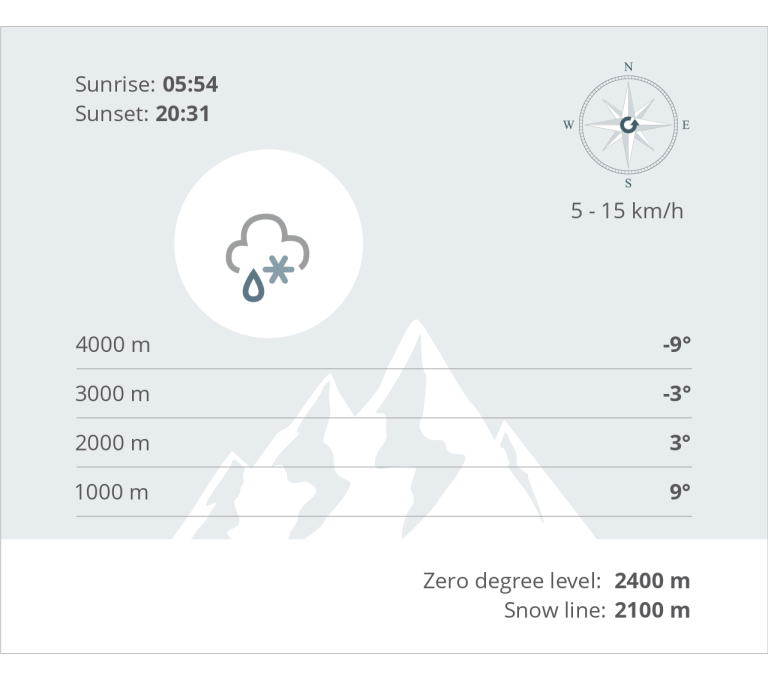 Mountain weather
Windy and cold on the mountains. Clouds and snowfall will reduce the visibility along the main alpine crest and around the Ortler. More sun in the southern mountains.
Tomorrow 30th of Nov 2021
Very cloudy in the North,partly sunny in the South: Humid air reaches the Alps with strong northwesterly winds.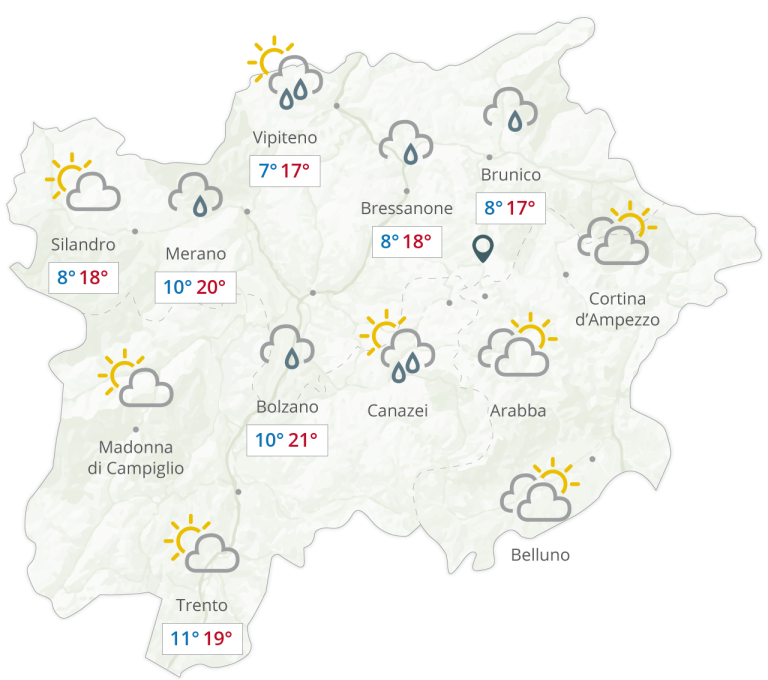 The weather
Partly sunny in the south, cloudy weather in the north with snowfall along the border to Austria. Cold, after a frosty morning maximum temperatures between 1° and 6°.
Mountain weather
Increasingly cloudy on the main alpine crest and in the Ortler with snowfall in the afternoon. Partly sunny on the other mountains. Strong northerly winds.

wednesday
01
Partly cloudy
max: 6°
min: -6°

thursday
02
Dull
max: 5°
min: -5°

friday
03
Partly cloudy
max: 7°
min: -9°

saturday
04
Cloudy
max: 7°
min: -10°